NEWS from the Vitamin D xPOC test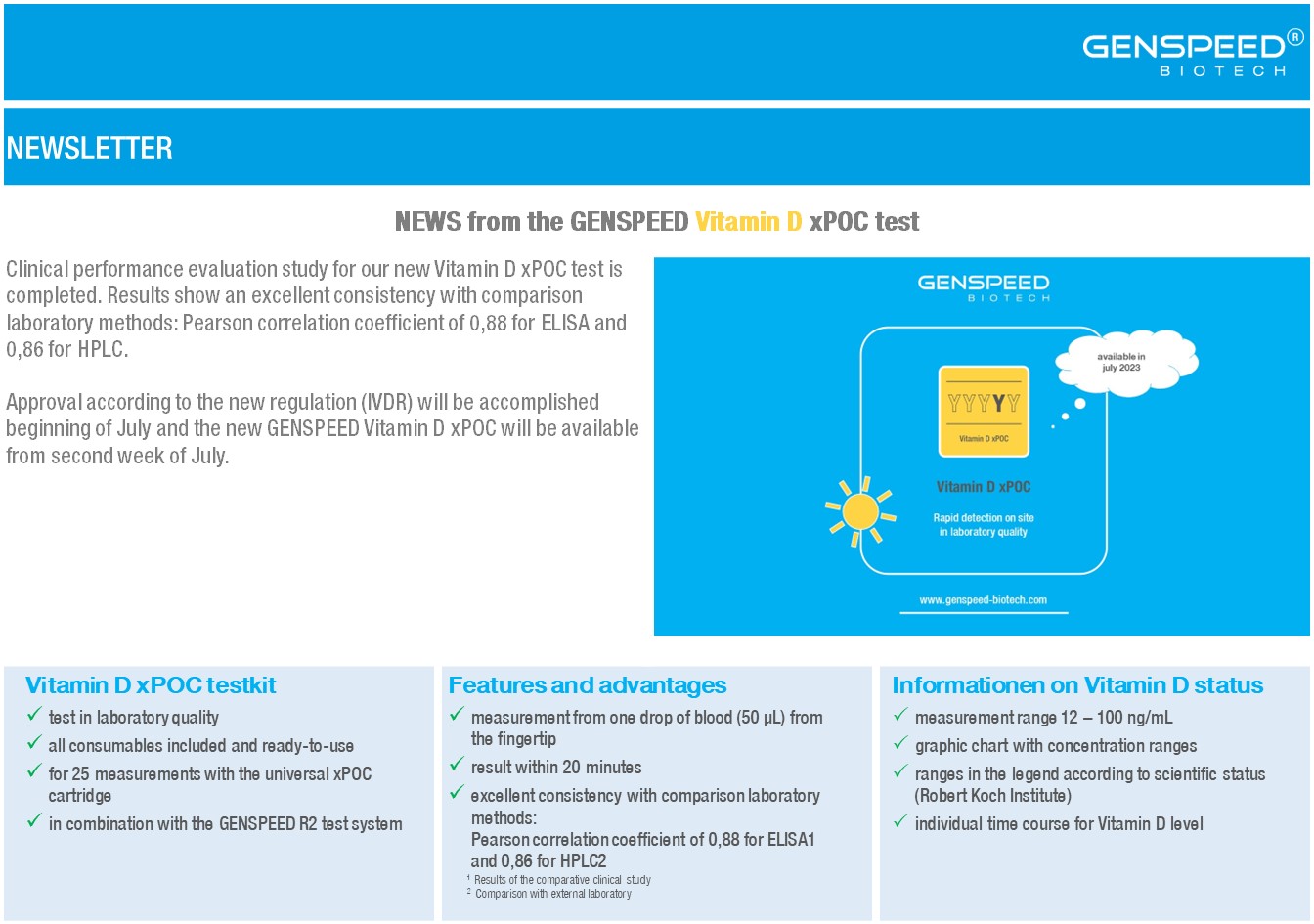 Great news suPARnostic POC+ Test based on GENSPEED technology now available!
GENSPEED Biotech GmbH, CEO, Max Sonnleitner says: "We are excited to see the commercial launch of suPARnostic® POC+ and the positive clinical data from the Greek study, which demonstrates the ability to run suPAR analysis on GENSPEED devices near patients with reliable results that can be obtained in just 20 minutes out of a drop of blood. This is an important milestone in our collaboration with ViroGates, and we look forward to continuing our work together to incorporate additional relevant biomarkers in multiplex tests in the future"
Original post: https://lnkd.in/dUcf6pmr
COMPAMED 14.-17. November 2022
We are at the COMPAMED in Düsseldorf -melting pot for high-tech solutions in the medical technology sector!
Even twice 😉
You can meet us in Hall 8A
at the Microfluidics Innovation Hub (booth K32) and
at MedPhab (booth # F35.1)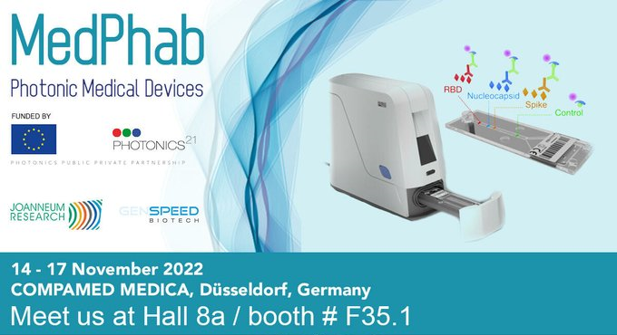 NEW! FSME/TBE IgG xPOC antibody test
Low-entry-barrier point-of-care testing of anti-SARS-CoV-2 IgG in the population of Upper Austria from December 2020 until April 2021 - a feasible surveillance startegy for post-pandemic monitoring?
Abstract: …The aim of this study was to estimate the prevalence of SARS-CoV-2-specific immunoglobulin G antibodies in the federal state of Upper Austria (Austria) during the period of December 2020 until April 2021. To achieve this goal, we have analyzed anonymized data on the immune status of self-referral volunteers that have been determined at local pharmacies through a low-entry-barrier point-of-care analysis approach. The seroprevalence values for immunoglobulin type G antibodies against SARS-CoV-2 antigens obtained by rapid diagnostic testing on peripheral blood from volunteers reflect the current population-based estimates reported in the literature as well as the positivity rates detected by PCR-screening analyses. In conclusion, broad-based monitoring of IgG antibodies by means of a point-of-care testing network represents a valuable tool to assess the current immune situation within regionally defined populations.